2023 AMA Experience

Friday, March 3, 2023
8:00 AM - 3:30 PM
Principal Financial Group
711 High Street
Des Moines, IA 50309
150 attendees
14 presentations
1 amazing event
Thank you to all those who attended the 2023 AMA Experience event on March 3, 2023! Videos of the presentations are available to AMA members on the Program Presentations & Video page of the website.
We look forward to seeing everyone again at the next Experience event in 2024!
Pricing   Schedule   Speakers   Sponsors   Parking Information 
Pricing
| | | |
| --- | --- | --- |
|   | Early Bird (On or Before Feb 8) | Regular (After Feb 8) |
| Members | $80 | $120 |
| Non-Members | $100 | $150 |
| Students | $40 | $50 |
Schedule
*Free headshots offered during breakfast, breaks, lunch, and from 3:30-4:15 p.m. You may sign up for a time slot when you check-in at the event.
8:00 A.M. – Breakfast Buffet
9:00 A.M. – Kick-off 
9:10 A.M. – Opening Keynote
Innovative Marketing to Marketing Innovation: A Brilliant Relationship
Cory McAnelly, Principal, Strategy and Innovation
From innovative methods of marketing to the marketing of innovation. Nearly every business practice turns to innovation to stay relevant and competitive. Marketing is no different. Innovative methods of marketing are critical to keep products and services top of mind for distracted consumers with constant demands for their time and attention. But where marketing is different than other business practices is that innovation needs marketing just as much as marketing needs innovation.  
We will explore this brilliantly bilateral relationship 
by taking a look at emerging innovation trends in marketing while exploring a history of success stories and cautionary tales of how new innovations are marketed.
9:50 A.M. – Break
10:00 A.M. – Breakout Session 1
The Soul of Iowa: How a Campaign is Refining Tourism's Role in Workforce Recruitment
Amy Zeigler, Iowa Tourism Office

Did you know 67% of people seriously consider moving to a location after visiting on vacation? Learn how the Iowa Tourism Office's "Soul of Iowa" campaign is showing off Iowa from a whole new perspective, with the goal of capturing the attention of visitors and turning them into Iowa residents. Amy Zeigler, state tourism manager, will share a case study with results of Iowa's first national campaign and discuss how the office is continuing the momentum post-pandemic.
Refine, Refocus, and Revive Your Digital Marketing Reporting with GA4 in 2023
Katrina Reger and Jay Snyder, Blue Compass

Flexible. Innovative. Complicated. Frustrating. These are all words marketers are using to describe Google Analytics 4 (GA4) and the sunsetting of its predecessor, Universal Analytics (UA). With UA data gathering coming to an end starting in July, many marketers are scrambling just to get their GA4 collecting data, let alone implement any of their custom reporting needs.
During this presentation. we will clear up some of the confusion around this new reporting platform. You will also leave with a better understanding of how GA4 events, conversions, audiences, and reports will help you refine, refocus, and revive your digital marketing reporting.
Generations in the Workplace ATW
Libby Roberts, ATW Training Solutions
"Why are they on their phones so much?" 
"Why are they so entitled?" 
"How come they can't adapt to new technology?" 
Have you asked these questions before? For the first time in history, five generations are working side by side (not to mention, living side by side!). Working in a multi-generational workforce can be challenging and raises a lot of questions, as each generation brings its own priorities, preferences, and expectations to work. However, there is also an incredible opportunity to leverage the unique strengths of each generation to increase engagement and retention and improve relationships.
10:45 A.M. – Break
11:00 A.M. – Breakout Session 2
Refocusing Crisis Management Strategy: How Vermeer Emerged Stronger from an EF-3 Tornado
Kate Guess and Billy Fox, Vermeer
When a crisis hits, every moment matters. But don't underestimate every moment leading up to the crisis and the ways you can prepare to respond to everything from safety measures to business continuity to communication to culture.
A Creative Guide to "Authentic Content" 
Benjamin Muller; Neal Johnson and Aaron Van Maanen, Good Era
"Authentic content" are two words that have been used one too many times. How is authenticity really achieved within content production? In this session, we will discuss ways to combat the challenge of retaining authenticity on both big and small productions. We will also share practical guidance for applying these strategies to any organization's marketing. 

Driving Difficult Conversations: Stop Avoiding and Start Doing 
Libby Roberts, ATW Training Solutions
The ability to conduct difficult conversations can be the difference between failure and success—personally and professionally. When people problems arise, we have choices. We can manage troublesome situations the way many people do and ignore the issue. Or we can make a conscious choice to effectively confront conflict, even when the issues are complicated, difficult, and lead us out of our comfort zone.

In this presentation, we'll help you conduct a difficult conversation that leads to improved relationships and increased productivity. Our hope is that you'll leave the session with a better understanding of yourself and others as well as increased confidence when holding a difficult conversation.
11:45 A.M. – Lunch
12:45 P.M. – Breakout Session 3
Reviving Brand Loyalty in Uncertain Times: A Panel Discussion
April Schmaltz, Delta Dental; Amy Hutchins, WesleyLife; Ivy A. Sprague, Hy-Vee
Building brand loyalty can be challenging in the best of times. When a global pandemic leaves people unsure if the world will ever go back to normal, how can you keep them coming back to your business? In this panel discussion, representatives from Delta Dental, WesleyLife, and Hy-Vee will share how they revived brand loyalty during the COVID-19 pandemic and are maintaining that momentum today.
The Value of Embodying Purpose, Leading Sustainably, and Amplifying Impact 
Julie Salerno, Principal
As the world continues to face social, economic, and environmental challenges, operating a sustainability focused company is becoming less of an ancillary function and more like simply table stakes. Identifying and leading with purpose is the first step to embedding sustainability into business strategy and practices. 
When intentionally applied, sustainability as a philosophy, approach, and mindset can help us drive social and environmental progress while generating financial returns and serving the needs of our clients and customers. Effectively communicating and amplifying sustainability efforts is the thread that's needed to pull the entire story together.
Refocus Your Social Media Strategy
Chris Snider, Drake University
TikTok has been a game changer for social media—and you don't even need to use the platform to see the change. TikTok has caused all the social networks to rethink what content they show on their feeds. The platforms now reward high quality content. rather than just content from the brands you follow. This session will discuss how social media is changing and what steps you can take to be ready for those changes.
1:30 – Break
1:45 P.M. – Breakout Session 4
Daily Habits to Flex the Creative Muscle and Unleash Your Potential
Akwi Nji, Communication Strategist and Artist
It's easy to get stuck in a rut, creatively. It happens to the best of us, but after almost a decade of working with the creative teams of businesses and nonprofit entities of all sizes, I've found these five daily habits can boost your brain power, expand potential, reignite creativity, and – most importantly – make the "work" of marketing fun again.
Marketing for a Better Future: Changing Perspectives and Creating Sustainability in the Nonprofit World
Melissa O'Neil, Central Iowa Shelter and Services
Even in a sector that calls for taking things one day at a time, it is important to plan for the future. That's why Central Iowa Shelter and Services (CISS) has paused to refine its approach to changing perspectives on homelessness, refocus its efforts to support, and build initiatives to ensure a sustainable future for the nonprofit. As a leader in specialty crop agriculture with the state of Iowa, CISS has found employment, housing, and a path to self-sufficiency for its clients as well as a sustainable way to fulfill the organization's mission. Learn how CISS is reviving its impact for the people it serves with everything from greenhouses to taco trucks, all while being a friendly neighbor. 
Beyond Diversity 101: Implicit Bias, Micro-inequities, and the Path toward Equity
Pierce Zanders, Sammons Financial Group
We all have a responsibility to show up and understand our implicit bias as well as recognize how it manifests itself in micro-inequities. How can we better understand ourselves to move towards an equitable future? We can begin by finding opportunities to create positive change in our workplaces, our marketing campaigns, and our everyday lives. Because equity starts with everyone. 
2:30 – Break
2:45 – Closing Keynote
Social U: Build Brands, Build Community 
Vannesia Darby, MOXIE Nashville; Social Media Manager for Shondaland
It's time to put the social element back in social media. Audiences have spoken—we're tired of the bots. Authenticity has been shown to be a key element in building brand equity, and it's time to act like it. Learn how to build and serve thriving online communities with a personal touch.
3:30 P.M. - End
OPTIONAL - Happy Hour (location TBD) and free headshots (3:30 - 4:15 p.m.)
Speakers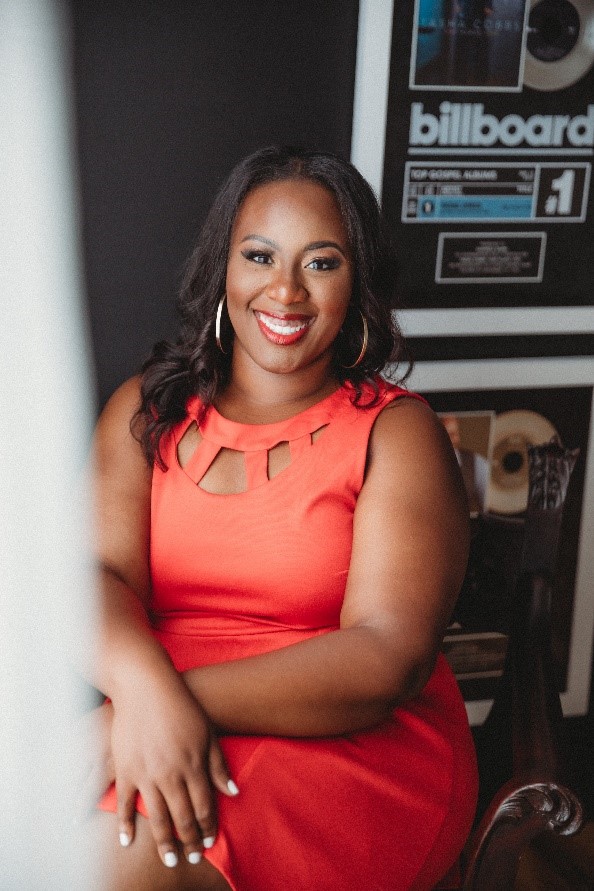 Vannesia Darby 

Vannesia Darby is an experienced marketing consultant who has launched campaigns for Sony Music Entertainment, Universal Music Group, the YMCA, and more. A dynamic public speaker and writer, her work has been featured in Teen Vogue, Thought Catalog, and The Drake Management Review.

In 2016, Darby founded MOXIE Nashville, a social media agency that provides creative services to clients in the entertainment industry. She is currently a Social Media Manager for Shondaland.

Most recently awarded the 2022 Volunteer of the Year Award from the Nashville Chapter of the American Marketing Association, Darby holds a master's degree in Organizational Leadership from Middle Tennessee State University and is a former Tennessee State University professor.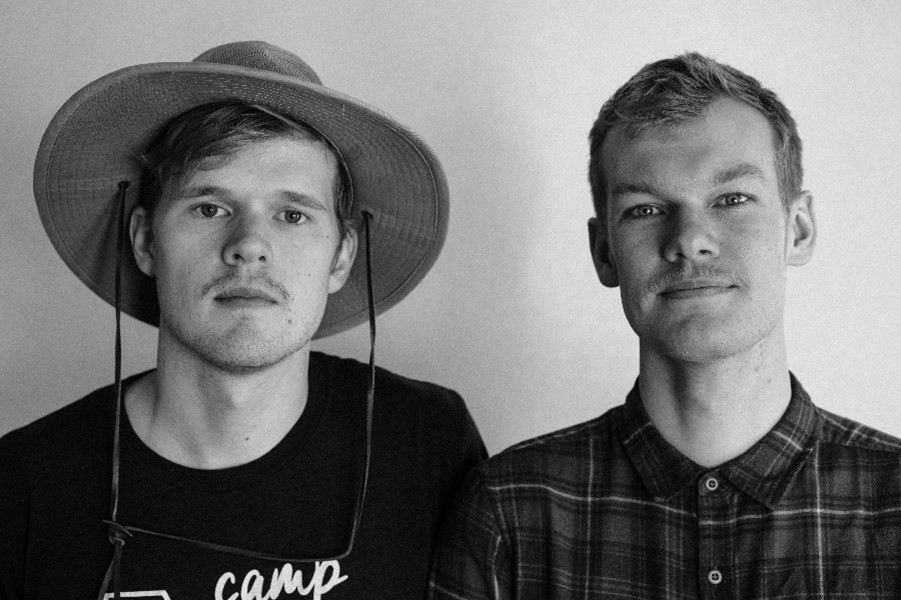 Good Era Film: Neal Johnson & Aaron Van Maanen
Neal Johnson is a graduate of the University of Northern Iowa and is currently the Director of Photography for Good Era, a video production company based out of Cedar Falls, IA, that works on projects ranging from commercials to documentaries.
Aaron Van Maanen is a graduate of the University of Northern Iowa and is currently the Creative Director of Good Era, a video production company based out of Cedar Falls, IA. He has directed television commercials for Musco Lighting and the University of Northern Iowa.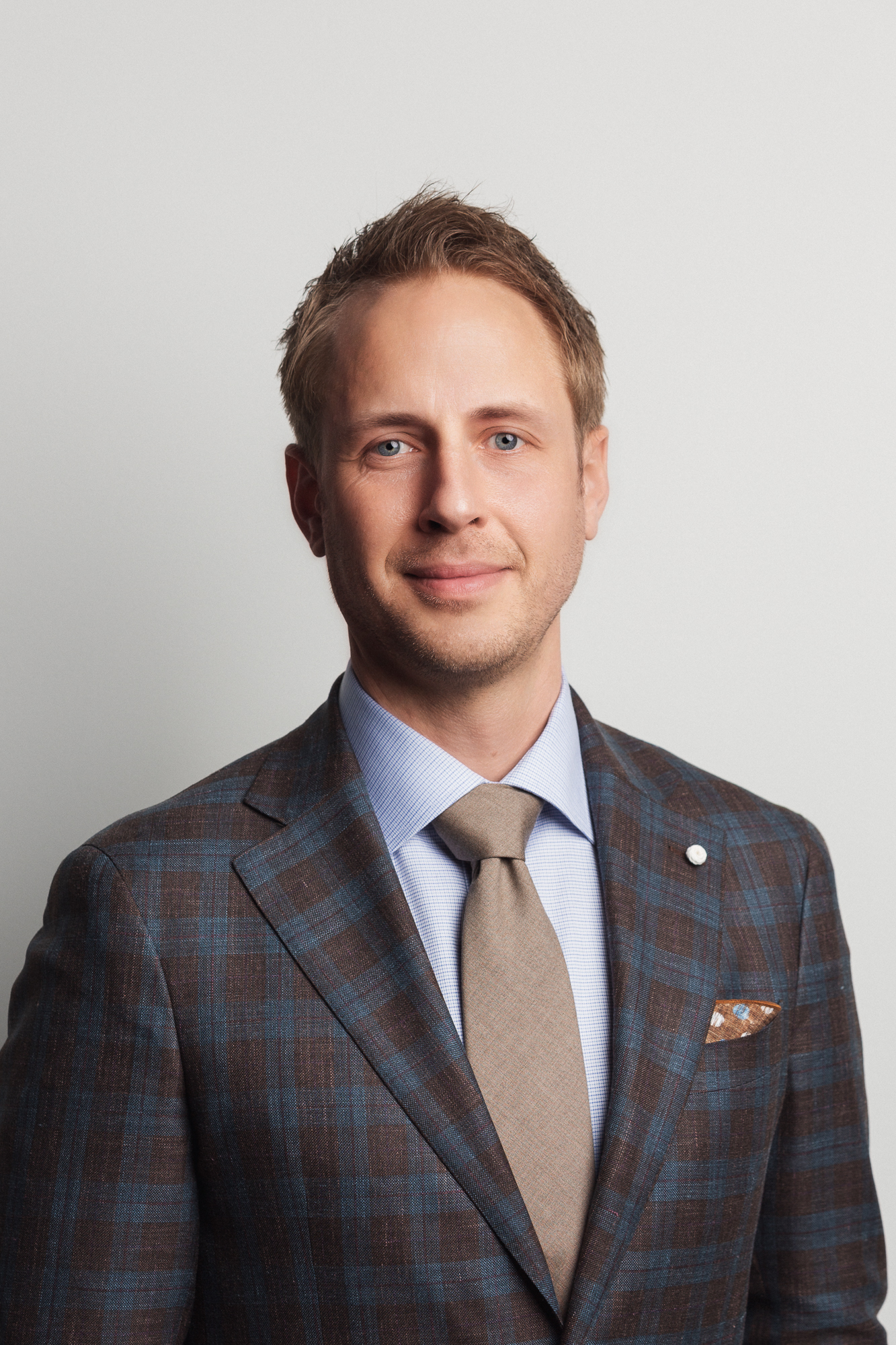 Cory McAnelly
Cory McAnelly is the AVP – Enterprise Innovation Strategy for Principal Financial Group, a global insurance and finance company headquartered in Des Moines, Iowa.  His team facilitates access to innovation capabilities for problems solvers and experts across Principal's business lines to drive innovation that aligns with Principal's purpose of fostering a world where financial security is accessible to all.
Until recently, Cory served as Intellectual Property Counsel for Principal and before that he worked in legal private practice advising clients from start-ups to Fortune 500 companies on their intellectual property portfolio, including their brand and marketing practices.  Cory serves as a Board Member of the Global Insurance Accelerator, the Drake Law School Board of Counselors, and as Deputy to Dan Houston on the Iowa Business Council.
He lives with his wife, Lauren, and their two dogs in Des Moines' Drake neighborhood and is active in his community, including service on the Board of the Des Moines Public Library Foundation and the YMCA Supportive Housing Campus.  While he works in the financial service world, he never left behind his passion for science and biochemistry which he indulges through his extensive in-home plant collection.  Lauren would appreciate if you would not encourage this habit.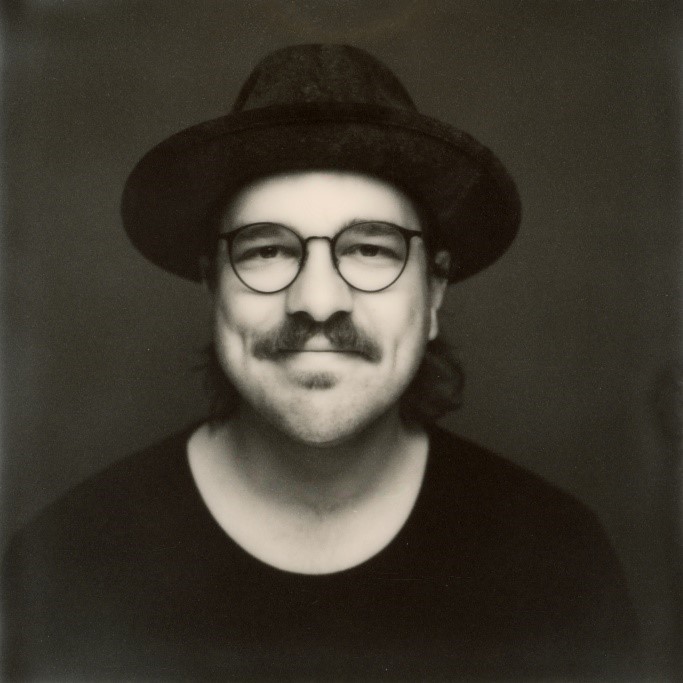 Benjamin Muller
Benjamin Muller is an advertising, lifestyle, and portrait photographer. He is inspired by humans and their unique life pursuits daily. In his free time, Benjamin documents niches and subcultures like unicycling, drag queens, urban freight farms, a skate park church, and a Dutch festival called Tulip Time, to name a few.
Whether capturing real life or a constructed narrative, Benjamin nurtures a calm, collected on-set environment. There will always be timelines and deadlines, hardlines and dielines, but it's in between those necessary logistics that organic moments live—aka, the good stuff.
Dad of 42 house plants.
First love is rock 'n' roll.
Pineapple on pizza.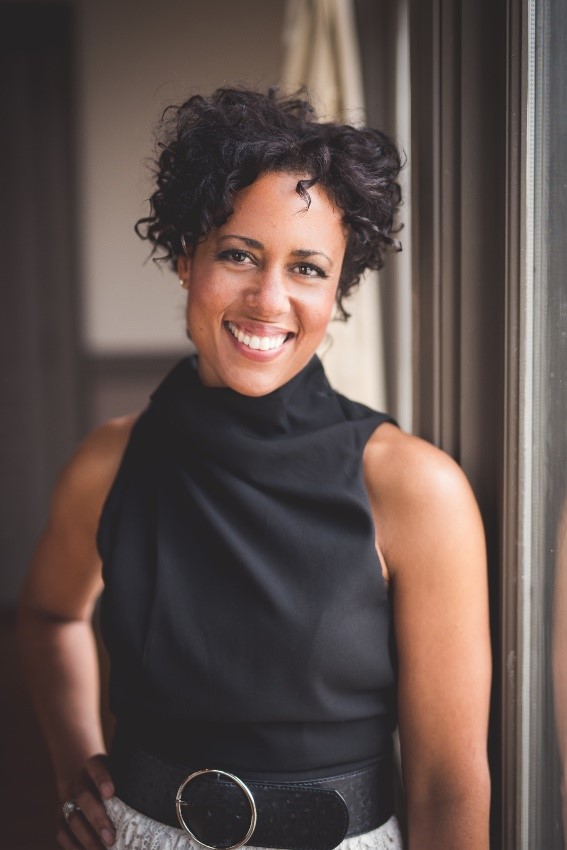 Akwi Nji
Akwi Nji is a communication strategist and multidisciplinary artist creating in visual art, words, and voice. She specializes in storytelling across various mediums including audio, performance, literature, and interdisciplinary community arts initiatives.
Akwi's professional background is in nonprofit leadership, public education, journalism, and strategic communications. She is currently Director of Communications and School and Community Relations for Iowa's fifth largest school district. She is also an interdisciplinary artist with a robust and thriving arts practice that includes exhibiting, selling, and producing work nationally. Her professional expertise uniquely spans the corporate and creative worlds, positioning her as a sought-after presenter on engaging audiences with an organization or company's brand and identity through compelling and strategic communications.
Akwi was born in Iowa and raised in Cameroon before the family moved to rural Springville, Iowa. Her experiences as a Cameroonian, Cameroonian-American in small-town Iowa, and bi-racial teenager in the most ethnically diverse school in the city all provided an eclectic foundation for her early writing as well as her studies at the University of Iowa, where she graduated with degrees in English and Journalism & Mass Communication as well as a minor in African American Studies. As a journalist, Akwi wrote and edited for Iowa City's The Daily Iowan and Nashville's The Tennessean and freelanced for publications such as Upscale Magazine.  Akwi is a former Iowa Arts Council Fellow and, most recently, she has created communication strategies and storytelling projects for Iowa communities including Marshalltown, Perry, Cedar Rapids, Waterloo, Decorah, Iowa City, Des Moines, and Ames. Akwi is the creator of The Remoir Project, a nationwide audio and visual storytelling arts initiative; is currently creating work funded by the Iowa Arts Council and the National Endowment for the Arts; and serves as an arts advocate on the boards of Brucemore and the Iowa Arts Council.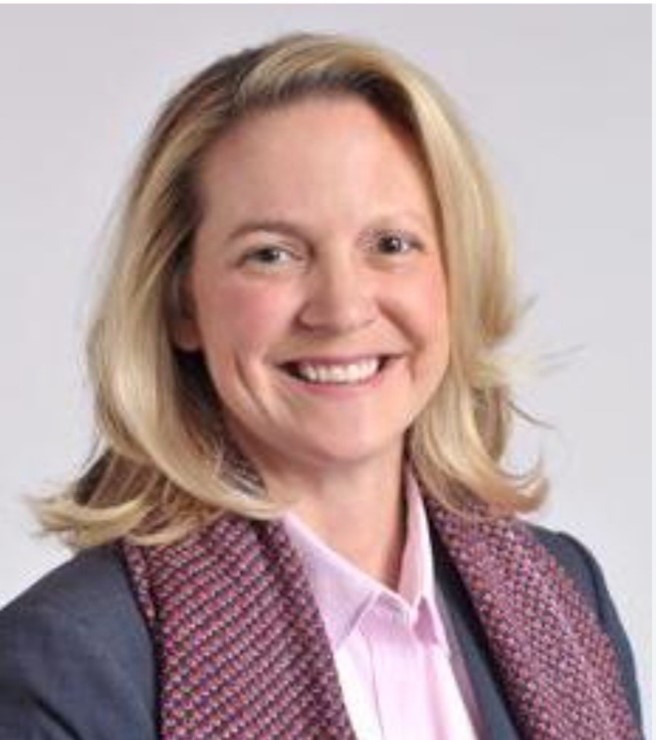 Melissa O'Neil
Melissa O'Neil grew up in West Branch and fell in love with the game of basketball, both as a player and a coach. She played at Clarion University in Pennsylvania and coached at Syracuse University before returning to Iowa with her husband, Jeremy, and their two children.  She held several roles in the nonprofit sector before landing at Central Iowa Shelter & Services in 2016 as CEO.
Melissa approaches every problem with the mindset of a winning coach, and under her leadership Central Iowa Shelter and Services began to rethink how Des Moines approaches homelessness.  She is helping people to live healthier lives, gain the education they need to be independent, and have access to the support mechanisms required.
Melissa has earned her undergraduate degree from Clarion University of Pennsylvania and a master's from Syracuse University. She is in the Clarion University Sports Hall of Fame for basketball and track. She has been honored as a Business Record Forty Under 40.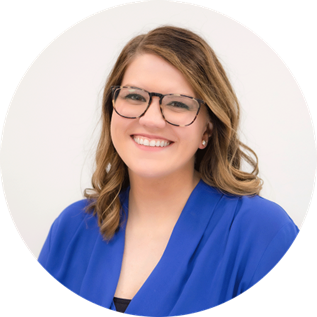 Katrina Reger
Katrina Reger enjoys helping advance the online presence of Blue Compass' clients by taking an integrated and comprehensive digital marketing approach. Katrina graduated from Drake University, where she earned a bachelor's degree in Marketing with a concentration in Direct and Interactive Marketing. With a passion for learning, she continues to stay up to date with the latest changes and best practices for digital marketing and social media.
When she's not helping clients grow through digital marketing efforts, Katrina enjoys spending time with her two doggos, Mozzarella and Mac & Cheese.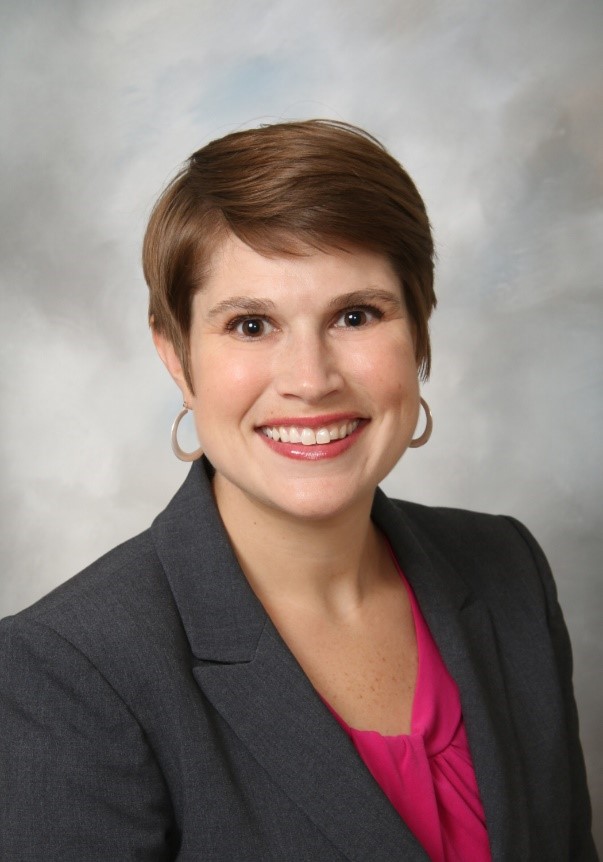 Libby Roberts
Libby Roberts brings her passion for people and learning to her role as training manager at ATW Training Solutions. An experienced talent development professional, Libby consults with clients to develop and deliver training programs to engage, equip, and motivate participants to become better employees and leaders. She earned her bachelor's degree from Simpson College and holds a master's degree in Adult Learning and Organizational Performance from Drake University.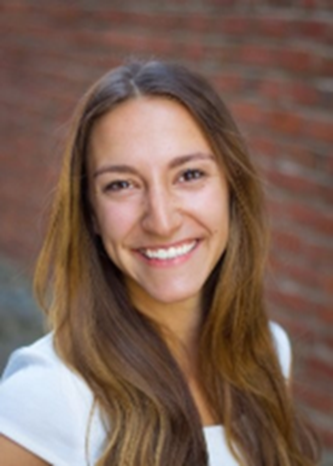 Julie Salerno
 Julie Salerno is a Senior ESG Strategist at Principal Financial Group, a global insurance and finance company headquartered in Des Moines, Iowa. With nearly a decade of successful experience in sustainability program analysis and certification, Julie is responsible for developing and deploying an effective sustainability strategy and achieving the enterprise's sustainability commitments. A strong believer in cross-departmental partnerships, Julie regularly collaborates with leaders from across the organization to activate key stakeholders around the ESG agenda and advance sustainability initiatives. She also leads the annual reporting process for ESG-related disclosures, including the annual Sustainability Report, and manages various reporting frameworks, such as GRI, SASB, TCFD, and the CDP. Julie has a B.A. in Economic Development from Eastern University and currently resides in Massachusetts.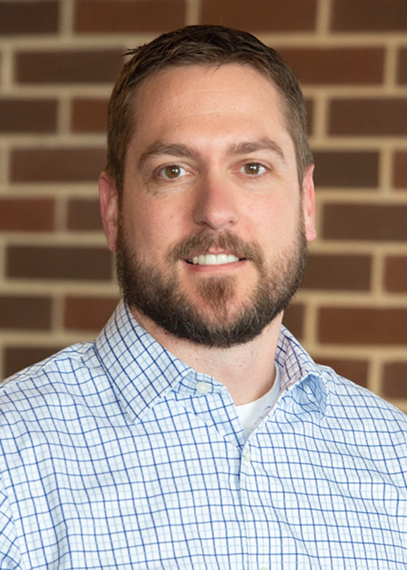 Chris Snider 
Chris Snider is an associate professor in the School of Journalism and Mass Communication at Drake University. He teaches classes in digital strategy, web design, visual communication, multimedia, and other disciplines to both undergrad and online graduate students. Prior to joining Drake, Chris was a visual journalist and editor at newspapers including the Baltimore Sun, St. Louis Post-Dispatch, and Des Moines Register. He writes a weekly email newsletter on what's new in social media.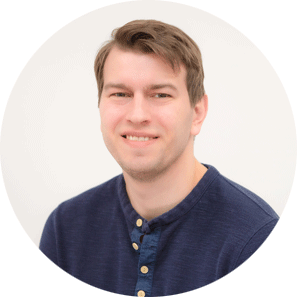 Jay Snyder
As a Senior Digital Marketing Strategist at Blue Compass, Jay enjoys building and reporting on results-driven digital marketing plans for his clients. He is certified in Google Analytics, Google Ads, and GA4, and has spent many hours within the new GA4 platform ensuring Blue Compass' clients are at the cutting edge of all new analytics and ad features. In his free time, Jay likes playing basketball, woodworking, and spending time with his family and friends.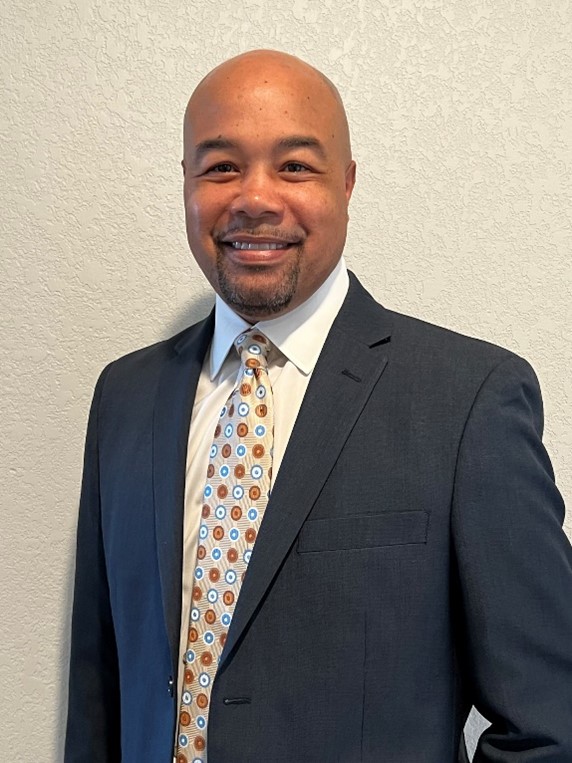 Pierce Zanders
Pierce Zanders brings over 20 years of management experience to his role as Internal Controls Manager at Sammons Financial Group. As a leader who has always put diversity at the forefront, Pierce makes it his mission to drive the organizational and cultural change needed to achieve strategic objectives, to proactively confront difficult issues, to make courageous choices, and to take bold action in the face of opposition or fear.
Pierce is committed to continued growth both personally and professionally. He is a member of the International Association of Insurance Professionals and the National Black MBA Association. In addition to his work at Sammons Financial, Pierce is active in our community, currently serving as a board member for the Central Iowa Chapter of The American Red Cross. Pierce has also served area nonprofits the Iowa Coalition Against Domestic Violence and Iowa Juneteenth Observance, and he continues to foster relationships across our state that unite people to help meet the needs of the community. 
Amy Zeigler

Amy Zeigler is State Tourism Manager at the Iowa Tourism Office, part of the Iowa Economic Development Authority, where she leads tourism marketing strategy and connects with statewide partners on tourism initiatives. Prior to this role, she was the Digital Marketing Manager for the tourism office and responsible for managing websites, digital tools, and digital marketing. 

Amy is a lifelong resident of Iowa and grew up on a dairy farm in Northeast Iowa. She earned a degree in corporate communications and media studies from Buena Vista University in Storm Lake and now resides in Clive with her family. She enjoys reading, cooking and baking, home projects, spending time with her family—and of course, traveling Iowa.
Parking Information
For the AMA Experience event, you'll have temporary access to park in the 701 Grand parking lot. This is the building located directly south of the 711 High St. Principal building, where the event will take place. You'll need an e-ticket to both enter and exit the ramp. Event registrants will receive this e-ticket, along with more detailed parking instructions, in an email prior to the event.

Free parking will also be available at Lot B, located at the corner of Watson Powell Jr. Way and 7th Street.

All event attendees will need to
 go to the 5th floor of the 701 Grand Street parking garage, and use the
skywalk to enter the 711 High St. Principal building. Once in the skywalk lobby, the AMA Experience team will give you your badge and escort you past the secure entrance.